New Side Bar Kit for Chain Type Bale Unrollers
Demand from steep country beef farmers and farmers with badly mis-shapen round bales has put our development team to task and a new Side Bar kit has been released…
When bales are stacked on their rounds or wrapped in tube wrap, bales can become mis-shapen over time. When feeding these mis-shapen bales with a conventional cradle style chain feeder, especially on steep country farms, they can tend to roll around the cradle and either tip the machine or roll out of the cradle.
Farmers with mis-shapen or tube wrapped bales prefer Chainless feeders, because the bales are held securely in the chamber, giving them increased stability and safety.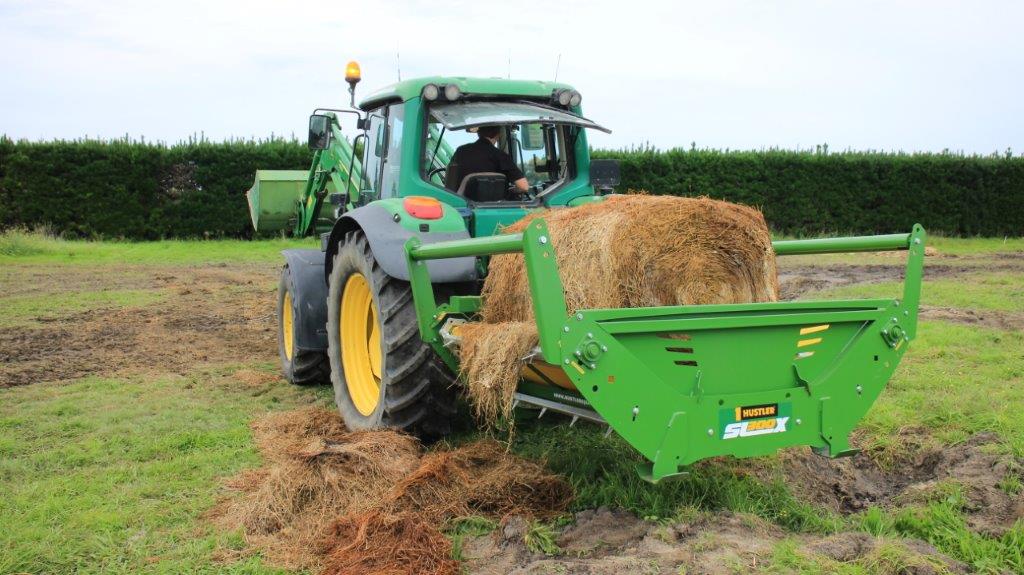 Due to demands from farmers to use their cradle style chain bale feeders in this situation, we've developed a new side bar kit with rollers to make dealing with mis-shapen bales much easier. The new kit can be factory fitted or retro fitted to all SLX Series Hustler bale feeders.
Watch this raw footage of some of the testing:
The new side bars have 3 roller positions, and adjustable angle to suit the widest variety of bales, and will be exhibited at Fieldays 2017 at Mystery Creek, June 14-17 on Site A14
Or call 0800 487 853 to discuss your needs