20 Years of Hassle-free Feeding Demands Another Comby Feeder
After a flawless run of 20 years with their first Super Comby, this Takaka based farm purchased his third Comby feeder wagon, this time a Super Comby EX, custom painted in the original red to match the fleet…
The newly delivered Super Comby EX matches its workmate, another Super Comby EX which commissioned in the early 2000's, looks like it's just a few years old and is still working every day. 
The owner was asked if he was trading his old wagon in
and the response was…
"Like hell! This is off to our smaller farm
in Motueka to live an easier life"
Their original Super Comby that was commissioned in 1997 a whopping 20 years ago was still being used every day!  After 20 years of service day-in-day-out, the quality, workmanship and the strength of these multi feeders really show through.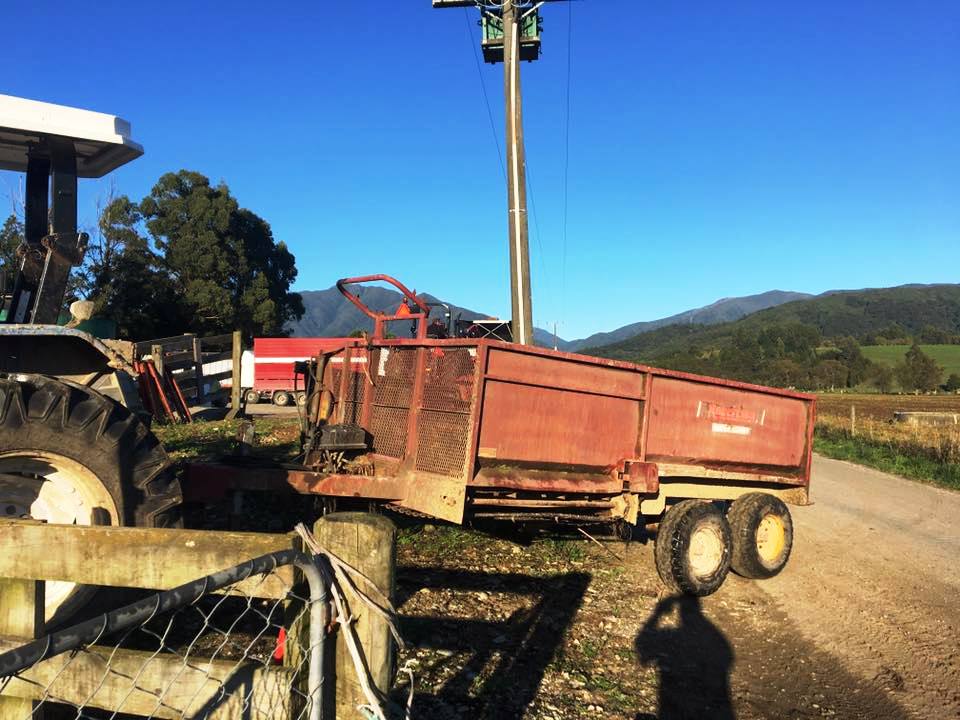 The latest model, custom coloured Super Comby EX 
To book an on farm demonstration call +64 6 879 7926 or click the button to learn more