Hustler Bale Feeders at Agraria Expo, Austria's Leading Animal Production Expo
Gaining huge popularity in many countries across Europe, the Hustler Range was on show at the leading exhibition for agricultural machinery and animal breeding in Wels, Austria. Austrian farmers look for the cream-of-the-crop when it comes to machinery selection and…


Being the leading exhibition for agriculture in Austria and a unique meeting point for all areas from agrarian technology to cattle breeding, made the ideal Expo to showcase new feeding equipment and technology such as the innovative NEW SL360X and the Proven Chainless 2000, products that offer the Austrian Farmer with well earned time savings, reductions in feed waste, and eliminate the heavy labour of manual graiping bales apart for livestock.
"We're seeing farmers throughout Europe grasping the
concept and really latching onto how much of a difference
these feeders can make to their operation"
With around 84,000 professional farmers and equipment innovators attending and 40% of those visitors planning to invest in new equipment or technology, it was a good launch pad for the winter feeding program, and Hustler snapped up plenty of attention with many units pre-ordered and demonstrations booked to be carried out by Hustler Master Dealer, Sommersguter GmbH based in Fischbach.
Take a look at some of the photos: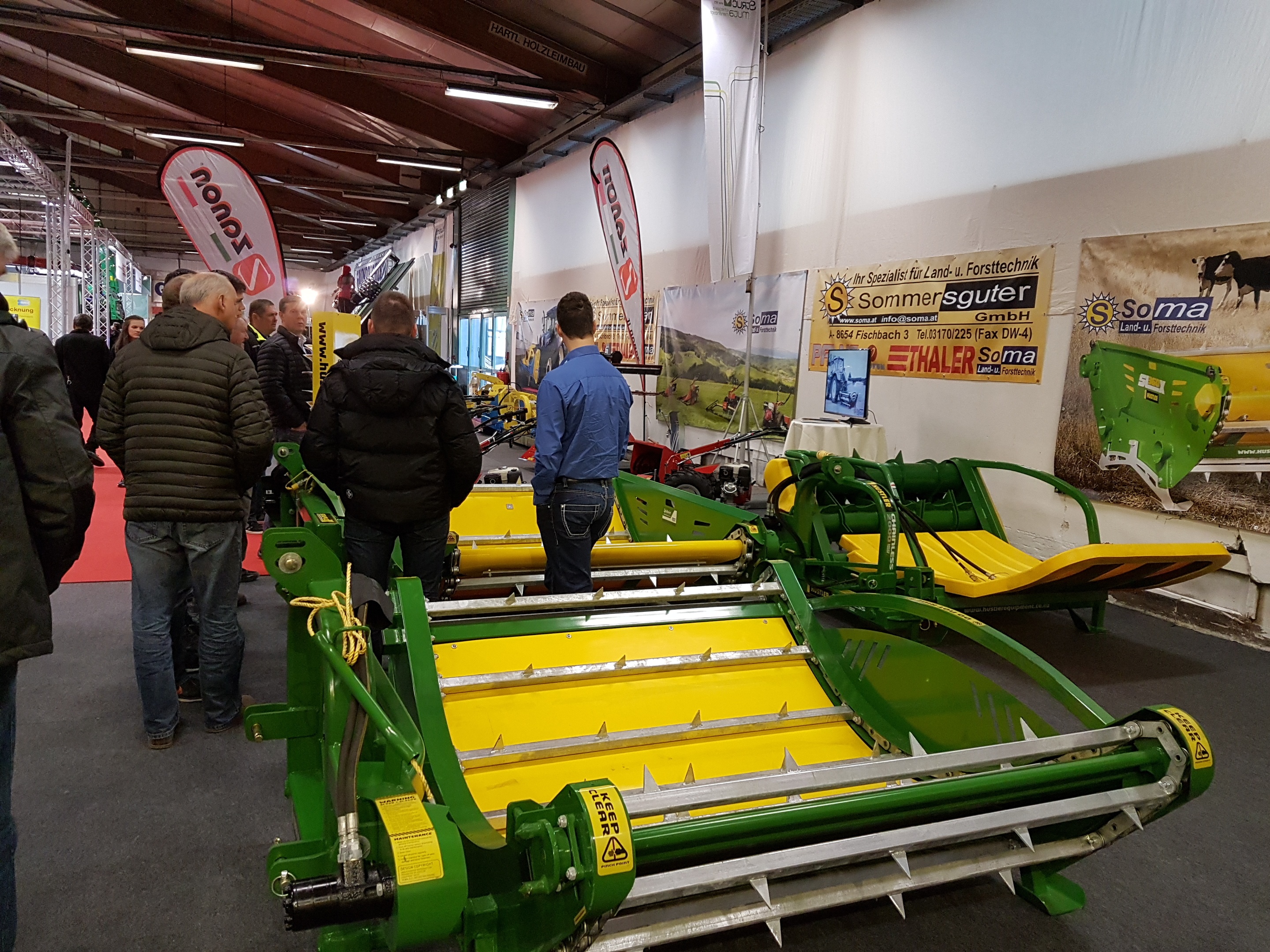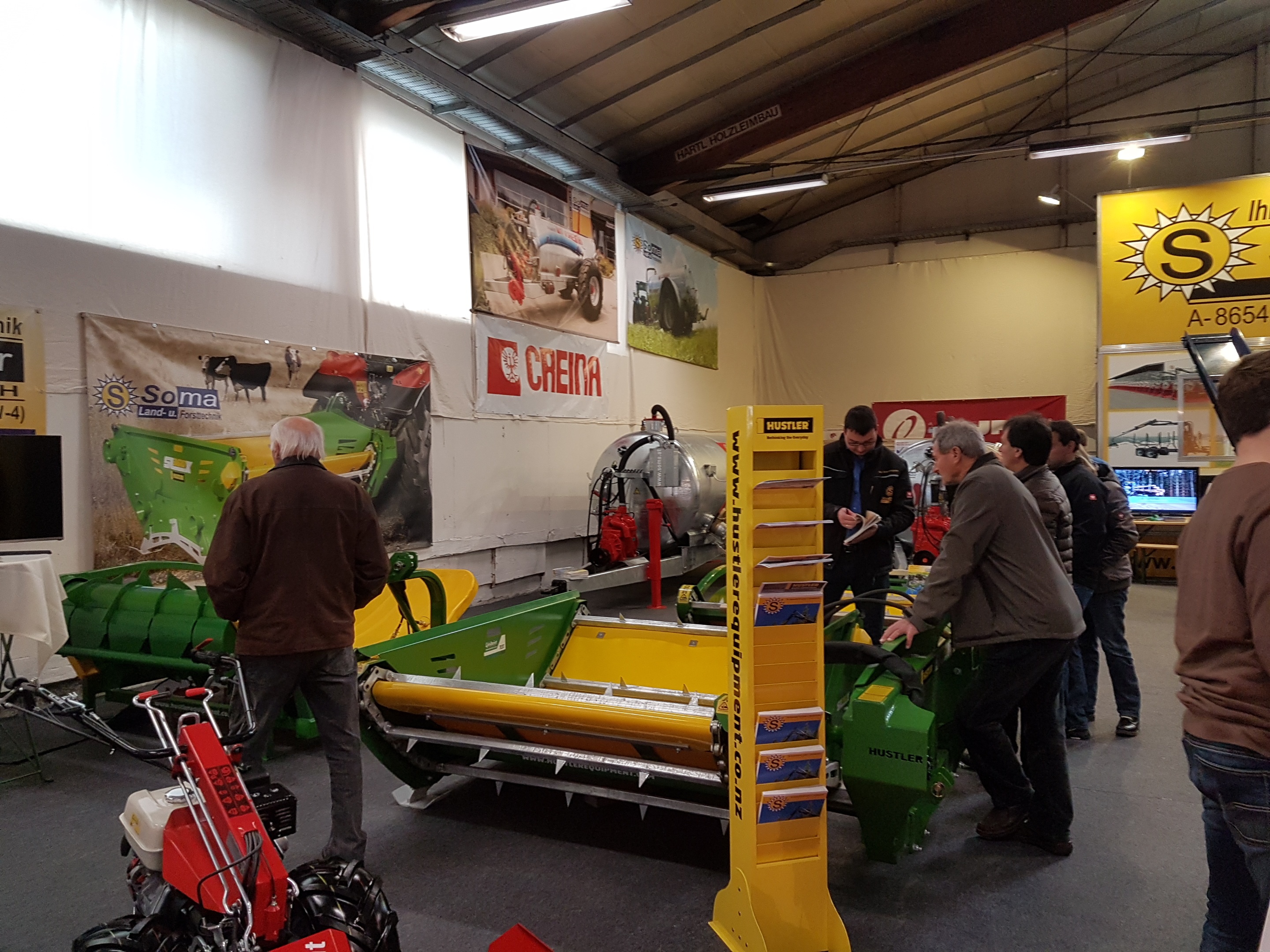 Hustler SL360X chain bale feeder
The SL360X is the newly revised version of the world-wide SL350.
Thanks to the new bale chamber, the feeding chamber is now also suitable as a distributor for corn or grass silage from the Hochsilo and is the ideal tool for daily use for companies with different storage systems. The new, refined mechanism couples the headstock and loading tynes with the feeding cradle without the need for tugging on a rope.
Watch the video to see the new SL360X in action in Austria
Learn more about the Hustler products Soma provide