Lisa Tahau is Rapt with Her Hustler Sprayer for Jetting Sheep
Simon and Lisa Tahau have managed the steep and rocky Titiokura Station for around 15 years, and 2 years ago they purchased a one of Hustler's Katipo Sheep Jetter sprayer packs for jetting 4000 lambs each year. Watch the video to see what she has to say about it…
Lisa has found the Katipo very easy to operate, and is rapt with the time savings it has been providing her with. And…
By jetting the sheep in the yards, they rub against each other which
helps to rub the Vetrazin into their coats making it more effective.
Titiokura Station is a very rugged 2000 acre sheep farm, situated on SH5 in the picturesque Hawkes Bay and ranges from 700-1100 metres above sea-level, often getting covered in snow which makes for demanding conditions during winter, which makes it important to have reliable equipment. Titiokura Station relies on a Hustler Chainless 2000 bale feeder for their winter feeding duties.
"He can go off mustering while the kids
and I can carry on spraying the lambs.
It's our life on this farm" Lisa Tahau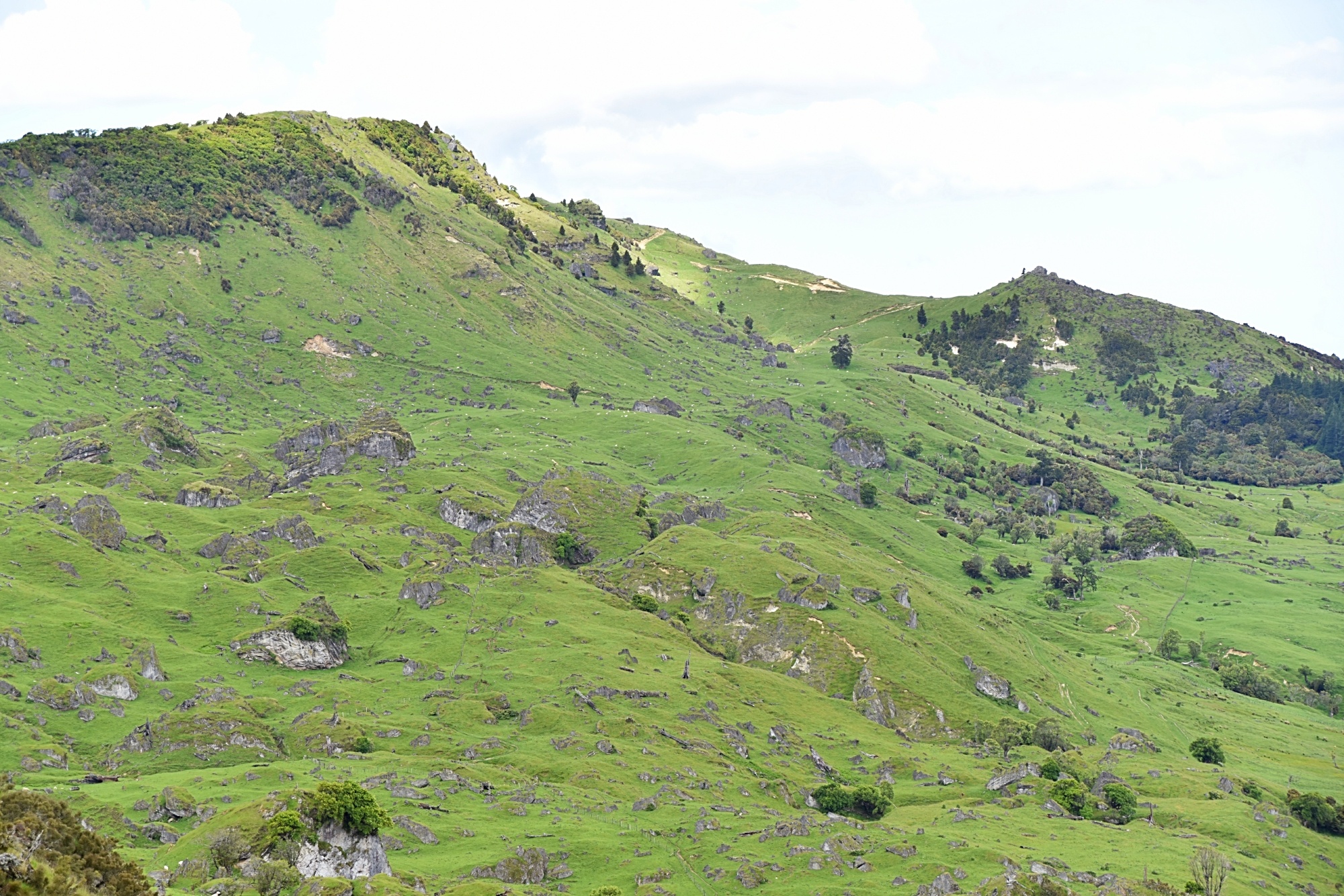 Standout Features that make Katipo the ultimate Sheep Jetting Sprayer
Large 110 Litre per minute pump, means that she has all the pressure and flow she needs for jetting with the tractor at an idle without needing to rev the tractor. This also saves fuel and wear-n-tear on the tractor.
The rear mounted pump allows for the Katipo to be run with the sprayer on the ground, whilst the PTO shaft is still within its optimal working angle. This simplifies the operation saving Lisa needing to lift and lower the 3 point linkage every time she operates the tractor for filling.
The ultra-low filling height makes it easier when filling the sprayer.
The integrated toolbox safely stores her measure jug and she no longer needs to go hunting for it.
Integrated handwash tank makes for easy cleaning up after handling the insecticide.
And she finds the remote filling hose very handy when out on the farm weed spraying, which saves her from having to return to the sheds for filling.
"We've found it really user-friendly,
easy for me to use" Lisa Tahau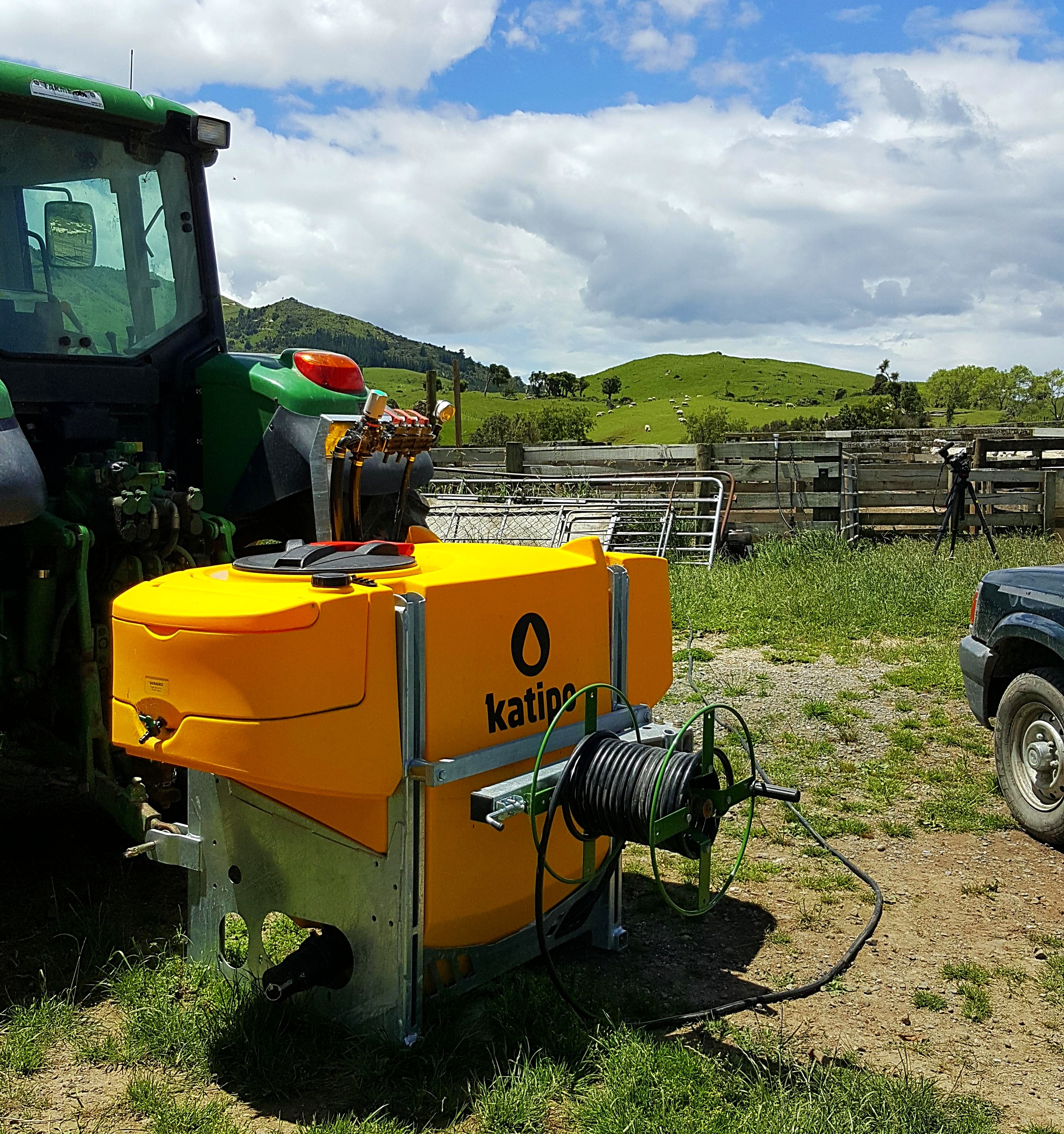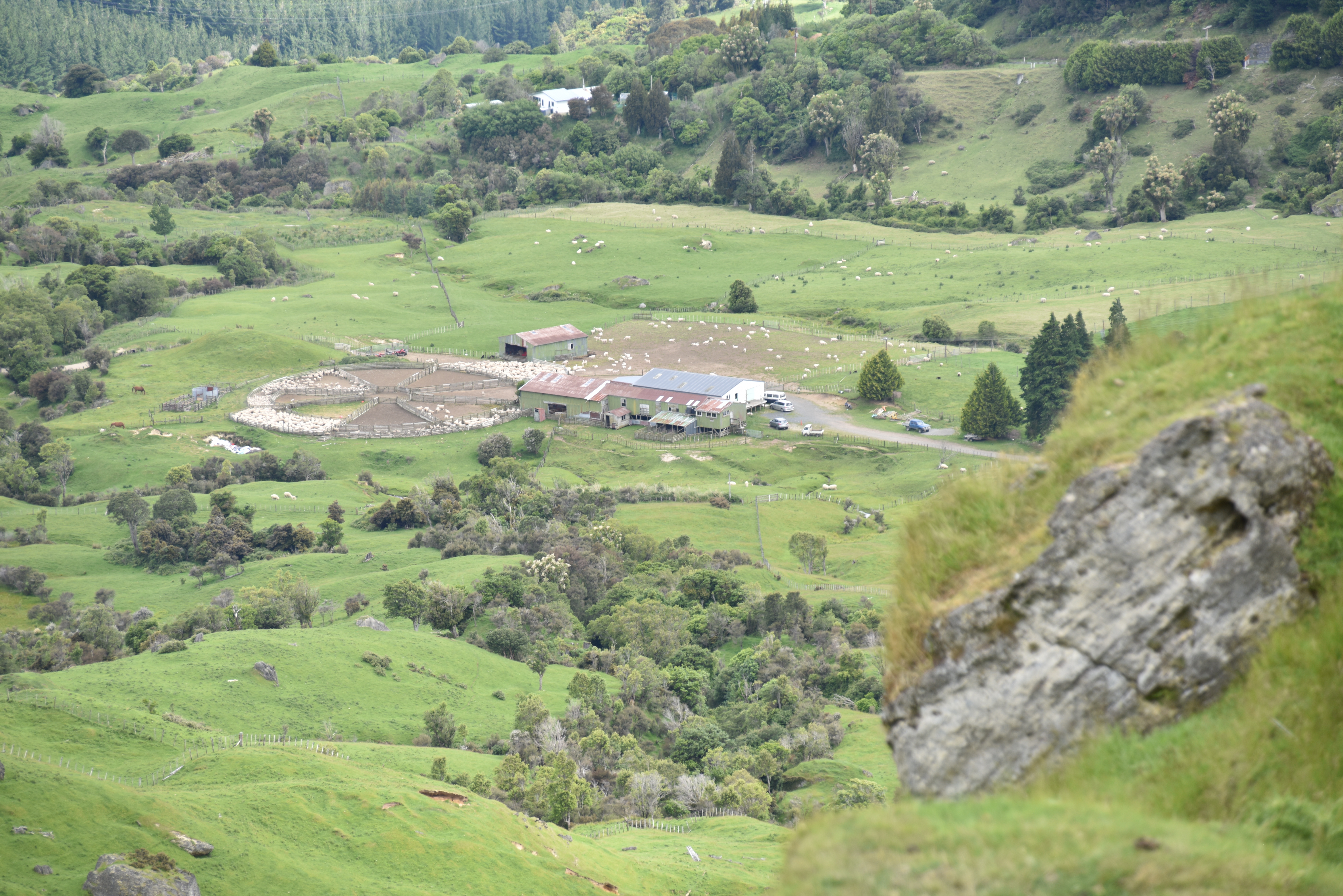 The Spec of the Katipo Jetters Pack is a very economical option for jetting sheep, starting from just $4,598 + GST Freight Free and features: – Katipo 680 litre tank, 110l/min pump, 30 metre bi-directional hose reel, and remote filling hose.
Take a look at what Lisa has to say:
or Call 0800 487 853 to discuss your needs