Watch the SL360X in Switzerland Feeding Grain and Baled Silage
This farmer in Switzerland recently purchased one of Hustler's new SL360X bale feeders and added an extra fence to his order so he could feed grain and silage bales. Watch the video to see… him in action.
Thanks to Zurich based Hustler Dealer, Agrar-Service for creating this video to showcase the operation of the SL360X in the indoor farms of Switzerland.
Flexible Design – Provides more versatility.
By designing the SL360X with a scalable architecture, has enabled us to create one machine that adapts to each and every livestock farm as and when the needs change. This has created a major breakthrough for our dealers for stocking and aftersales support, and for versatility and adaptability for farmers, such as:
Farmers can purchase the SL360X for their tractor, and if they upgrade to a telehandler down the track they can simply purchase the bolt on quick hitch mounts, without needing to purchase a whole new bale unroller
Snaplox eliminates the need for farmers to add a second auxiliary hydraulic function to their telehandler for connecting/disconnecting for loading.
Farmers can purchase bolt-in fences for the front, rear or both, should their operation change or get caught short on feed supplies and need to feed out a small amount of maize, silage, grain as shown in this video or beet
The design has an integrated sideshift feature which allows farmers to customise the machine to better suit their passageway design.
Take a look at the new SL360X in action:
These are just a few of the unique features that has cemented Hustler at the top of the pack in the bale unroller market globally alone with many other points which the name Hustler has become synonymous with.
Renowned for quality
Hustler products are renowned for their build quality and finish, strength and reliability, for example, the chain system that Hustler uses has double the strength as the nearest competitor, and not only that, but the chain rollers are a larger 40mm diameter which means each roller rotates 37% less than on competing brands, reducing wear, increasing life and eliminating the need for frequent adjustment of the chains. Hustler's RHS cross bars provide 4-5 times more torsional strength than competing brands, which is especially important when handling heavy saggy silage bales. The new SL360X bale feeder has been beefed up, tested on our machine destroyer and we're pleased to be able to rate the new feeder to handle 1250kg bales, and back it up with our full 2 year warranty.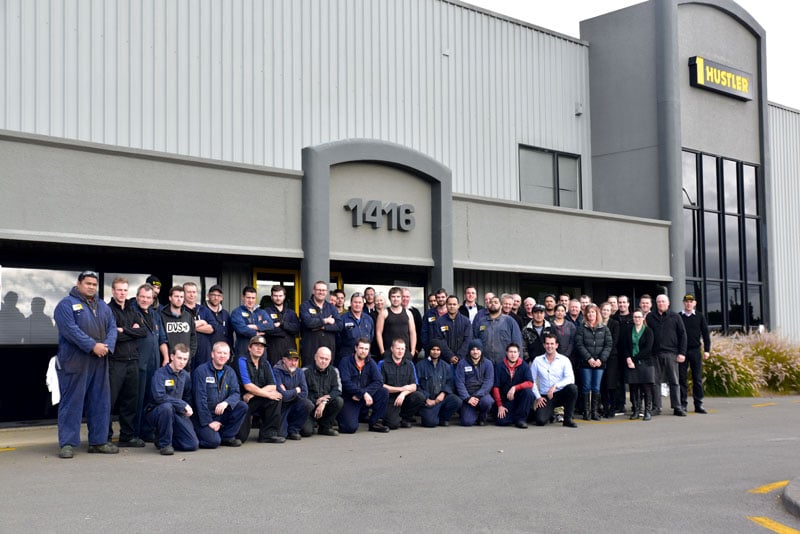 To learn more about Hustler bale feeders, or to book a demonstration on your farm contact call Hustler's European field consultant Peter Hazell.