6000 Acre Isolated Waikato farm chose Hustler's Katipo sprayer.
Nigel Scott and his wife Carey farm 6000 acres in the Waikato and chose a Katipo. Being 55 minutes from the nearest town makes it nigh-on impossible to get spraying contractors in to complete his spraying duties. Being so isolated meant he could not settle for second best or any downtime.
Having fell in love with Katipo because of its low filling height compared to others on the market, and being the latest and greatest loaded with features that other brands hadn't even thought of was a bonus.
Nigel was over the moon to take delivery of his new sprayer with a few bespoke features developed specifically for his needs, and to get set-up properly with the help of Mike Whitburn of Power Farming Te Awamutu and Gerald Raikes, one of Hustler's field consultants.
Used for Jetting Sheep:
Nigel specifically wanted a machine to be able to spray his sheep in their remote stock yards, so with Gerald's help, Nigel was spec'd with a special custom built mount and 2x 100m hose reels and K-Pistols to give him extra throw and flow. This meant that both Nigel and his boy can be spraying at once cutting hours off the job. He was also kitted with a 5m remote filling hose, so that he can draw water from the close by creek saving him having to travel miles to get, water another time saver!
This meant that both Nigel and his boy can
be spraying at once, cutting hours off the job!
A sprayer for jetting sheep was very important to Nigel and he and Mike were blown away with the results of the setup, so much so that Mike even started cleaning his tractor with it, once installed!
The Spec:
Katipo 890 litre, 8 metre DuraBoom, with 2x 100 metre bi-directional hose reels, storage box chemical container storage compartment, QuickFlush tank electric master control and remote filling hose.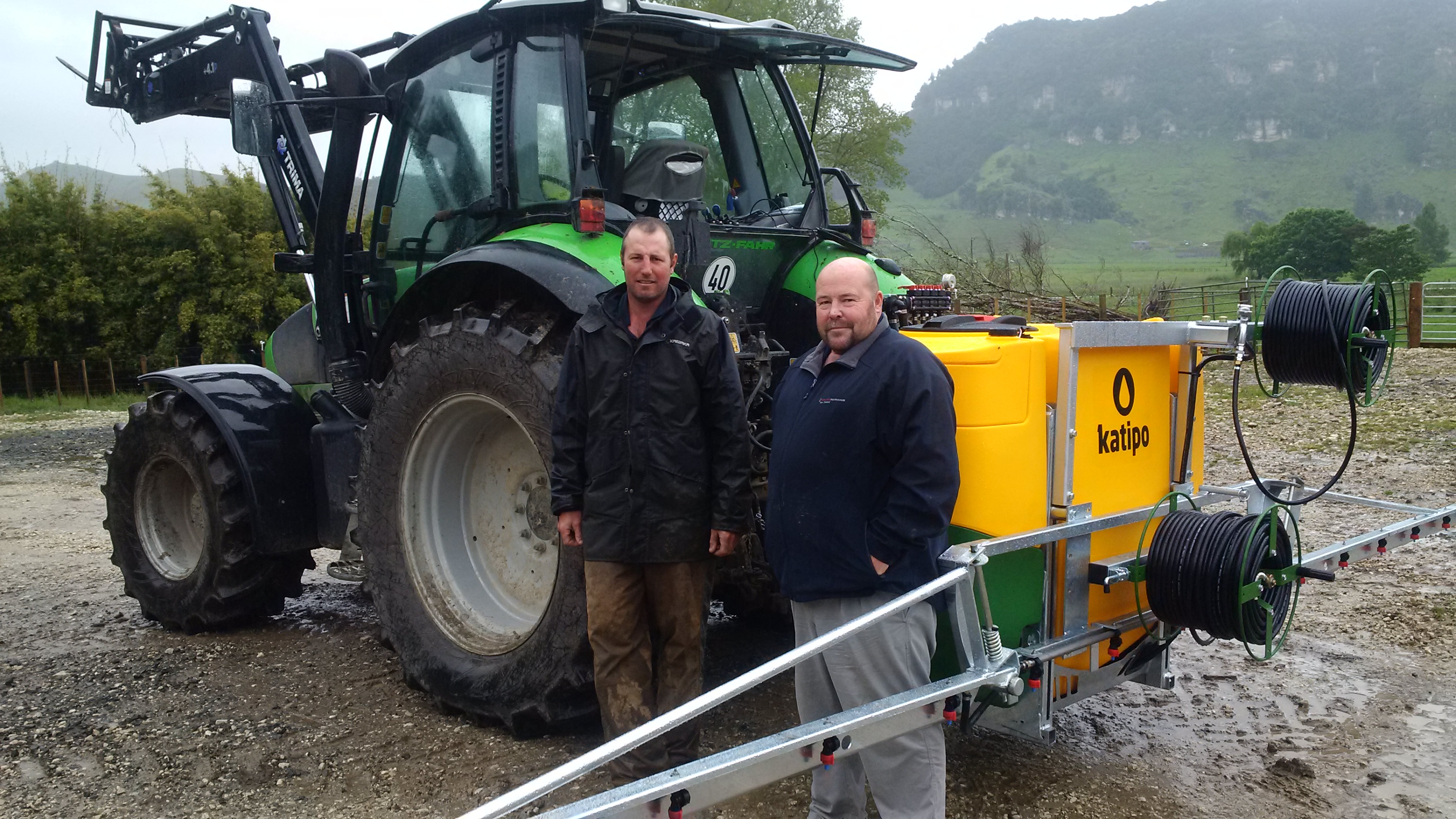 or Call 0800 487 853 to discuss your needs