We Review North Canterbury Farmers 2 Year Old Katipo Sprayer
Farming 695 Ha on flat to rolling land with a small amount of steep countryside in the Omihi region of North Canterbury, Sheep and Beef farmer Scott Crosbie loves his Katipo. Take a read to see why…
When Scott was first researching sprayers he spent 6-12 months looking for the right machine. Scott owns a couple of other Hustler products – the popular Chainless 4000 & the Mega SoftHands, it was word of mouth of other local farmers that made him enquire on the 'Katipo' Sprayer.
"Simplicity, robustness & reputation of reliability"
were all words that Scott used to describe his Sprayer.
"I've had an excellent run with the Hustler Balefeeder and Soft Hands and the local dealer, North Canterbury Equipment". Scott spec'd his Sprayer with a few extras that he believes have paid off. 12m Fully Hydraulic Boom, Self-levelling, Auto Rate controller, Hose Reel & GPS.
Scott covers the ground comfortably with this rig behind his JD6610. He is largely spraying Brassica's plus weed and thistle control. In a 12 month period he can easily spray 250ha. His father also makes up part of the team giving him a hand where and when it's needed. Having had the sprayer since 2014 he is rapt with its performance plus it means he can be in more control of his spraying requirements. With the GPS – 'If I can work it, anyone can" says Scott.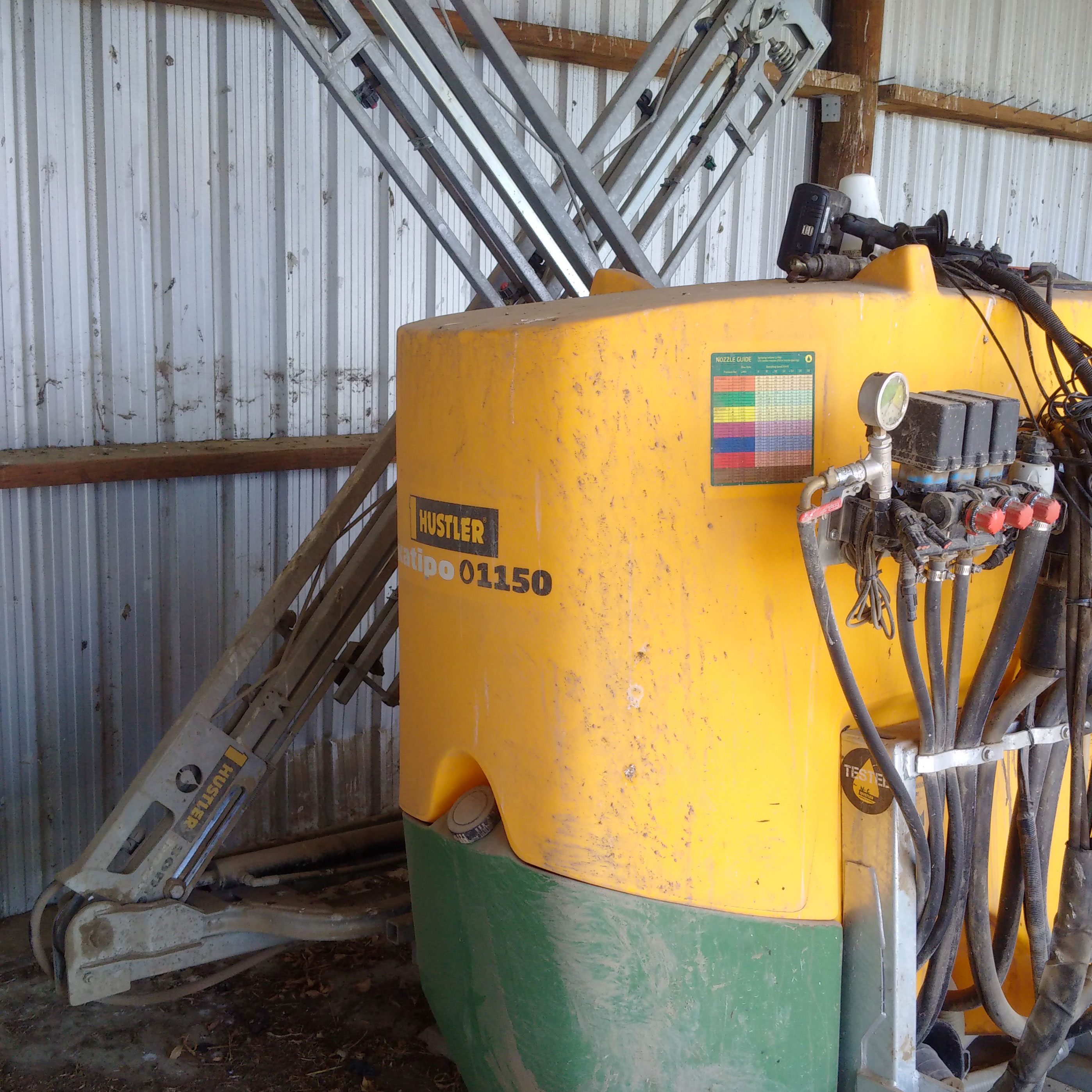 or Call 0800 487 853 to discuss your needs