Farmer Rapt with Super Comby Performance on Fodder Beet
When a resourceful Hustler fan, Stuart Bowie of Otaio, South Canterbury was faced with the dilemma of all his fodder beet being at the wrong end of the farm, take a look at this short video to see what he done…
Stuart owns a Chainless 4000 bale feeder for feeding all his balage and normally strip grazes the fodder beet so didn't need a wagon to feed the beet, however when he got caught out and needed his stock at the other end of the farm feasting on the fodder beet, he very kindly borrowed his neighbours Super Comby, the perfect tool for the job.
If you're in the market for a new feed wagon,
and you're potentially going to feed some fodder beet
no wagon handles it better than a Comby
The Comby wagon feeds out whatever feed you can lay your hands on, be it: – Pit silage, long chop or short chop silage, Root crops, Food waste, Round and Square bales of any type, Yes the NEW Comby Range feeds everything!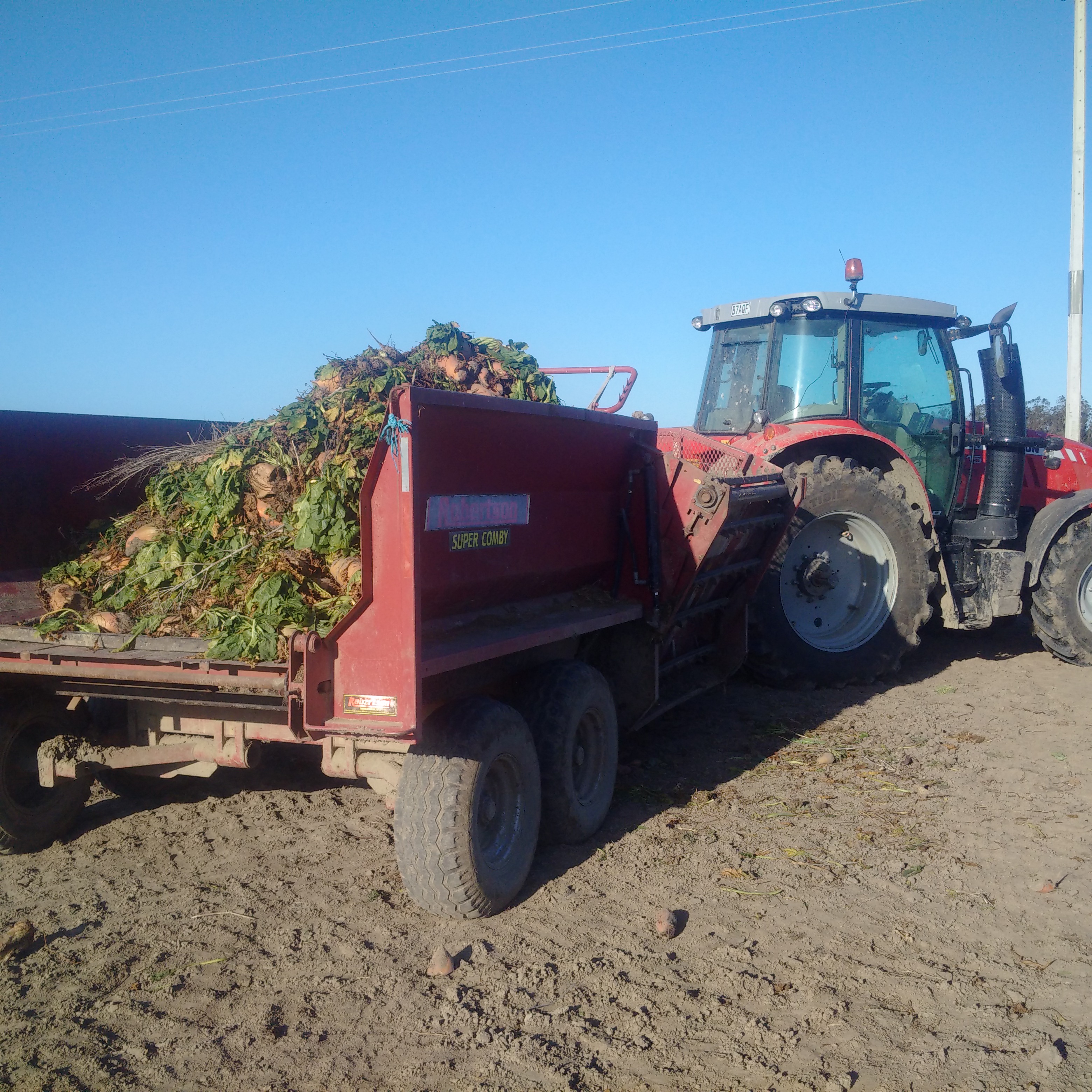 Stuart recently added one of Hustler's Katipo Sprayers, An 1150 litre with 12 metre hydraulic boom to his fleet of farm machinery to help him get his beet spraying done in a timely manner, and not miss those critical gaps in the weather whilst waiting for the contractor. Need the best fodder beet sprayer on the market? Try out our new configurator or contact our sprayer experts to help you build one.
See what Stuart has to say from his experience:
Stuarts new Hustler Katipo Sprayer built specifically for spraying fodder beet.